Our state of the art conference calling services, save you travelling time, fuel and hotel bills.
They're not only green, but ideal when face to face meetings, just aren't possible due to adverse travelling conditions e.g. strike, bad weather or even volcanic dust!
Our teleconference facilities are professional, reliable and effective. They are a proven winner and used by many businesses, leading charities, volunteer groups, clubs and even family gatherings.
iPhone Conferencing?
If you like the iPhone conference call service, then you'll love ours!
With the iPhone you have to dial each member of the conference yourself. With our conference facility you don't have this responsibility or stress. In our service each member simply dials in at an agreed time.
Monthly Cost?
There is no monthly bill for this powerful meeting service. All our services are free to own. With the ability to have over 30 people in the conference, it really delivers superb value for money, when you think of the savings in time and travelling costs, now it's no longer necessary for everyone to meet up.
Conference Numbers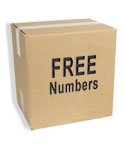 Any of our numbers can be set-up to deliver a conference call. The question is which is right for you out of our selection of 0844, 0870 and 0871 conference numbers?
Free, Cheap or Commission?
Unlike the iPhone, in our service, since each member simply dials in, the share of costs can be varied between you and your callers. This share depends on the code of the phone number you decide to use.
If you want the caller to pay for the whole service, then use 0844 conferencing numbers. This make sense not only for business meetings, but also for volunteer groups, where costs need to be kept low and spread. This will cost you nothing to operate.
If you want get commission on call use, then you can choose our 0871 conferencing numbers. You will earn money on the conference call minutes.
Finally, you may wish to subsidise the calls from many mobiles and landlines packages. These calls are often included in the free call bundle, of many tariff packages.
To do this just select our 0870 conferencing numbers. You will pay a fee for each call minute, but only when you actually use the service.
In a Hurry?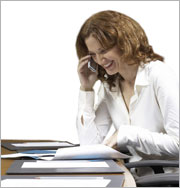 No time to sign up an account?
Then why not try our "Meet and Talk" service which doesn't require sign-up. To start using this service now, see our Meet and Talk conference call services - click here
Conference Benefits
Instant setup.

Free to own

- No rental fee, unlike many other conference service providers.

No hardware required .

No travelling time or costs.

Service operates anywhere in the world.
Service is very eco-friendly, with minimum carbon footprint.
Quick, flexible and easy to use.
Further information
Full details can be found in the Conference Calling User Guide.