News

March 2015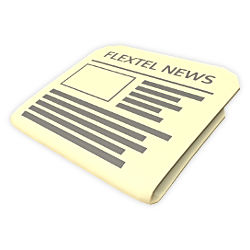 Flextel has expanded its current IOS and Android Smartphone App portfolio to include the Windows Phone. We have worked in partnership with several of our customers to adapt our popular Apps to work with the fast growing Windows Smartphone platform.
If you already have a Windows Smartphone and would like to try the myAccount and myNumber Apps for yourself then click on myAccount or on myNumbers, and you will be taken directly to the relevant Windows Phone Shop pages.
What is the difference between the two Apps? In very simple terms the myAccount App allows you to have full functionality over your accounts on the move and the myNumbers App has a more limited functionality set and is especially well suited to users who do not need to change account details, but still need to manage their numbers.
If you need any help getting our new Windows Apps or with any of our Apps then click here, complete any extra information and one of our customer services team will be happy to help.