Home Working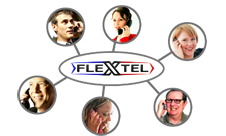 2020 was a challenging year for many businesses, with the Covid-19 crisis creating a general need for effective home working, typically demanding flexible and reliable distribution of high quality calls. Remote staff also need to present the main business number from any phone they have to hand at home.
Flextel History
Since its inception, Flextel has always used its own services to support home working. In 1993 it started as a home based telecoms company, probably one of the first in the world. As it expanded Flextel moved into rented offices in the mid-1990s, eventually moving to it's own dedicated network management centre in 2000. All without changing its main business number. In 2020 it was fairly easy for us to change mode from a part-remote and flexible-working regime to a fully home-working model, with just minimal staff at its Cheshire headquarters. In fact one member of the Flextel team took full advantage of the benefits of home working, by stopping his daily commute and also helping to look after a new family member. So far he has upgraded and deployed powerful new Apps and software enhancements, more easily than if he was in the office.
Trust and personal responsibility are essential ingredients for successful home-working, and team members are all the happier for it. They also take comfort from being covid secure. The business benefit is that Flextel now has a much greener eco footprint and is all the stronger for it.
Impact of Covid 19
Before 2020, Flextel had been promoting the benefits of its services to deliver effective remote working, but without gaining much traction in the marketplace. The problem was that most business owners just didn't want to take the risk of a change to their current working practices, despite the allure of the obvious cost savings and improved operational flexibility. Typically, they preferred to stick to the tried and trusted model of a central office with regional hubs, each managed by a local line manager, who oversaw call handling teams in an open plan office. The manager would normally be expected to be responsible for the smooth operation of the local hub, including organising regular telecoms hardware servicing, maintenance and fault handling.
The arrival of Covid-19 was a game changer; with many businesses scrambling to implement home working in order to stay legal and in business. Now customers immediately grasp the benefit of our suite of powerful call management services. These include, diary rerouting, remote control of call and message flow and call/text distribution. Businesses, forced to shift their call handling models from traditional call centres to home working teams, use these and other features to reduce the cost and maintenance overhead of complex hardware, in favour of Flextel's cloud based solutions. Better still, the public now accept that many top businesses take calls using home-based staff. The occasional dog, barking in the background, is now accepted as the norm and is often a source of amusement, helping to create relaxed customer relations and forming an easy rapport in these challenging times.
Will this new working practice continue after Covid 19? I'm confident that the UK's green agenda will encourage this. Indeed, expensive, polluting and exhausting commuting may even become frowned upon by the general public and may label businesses still stuck in the 20th century as out of date and out of touch.
Mission Critical Services and Call-Out Teams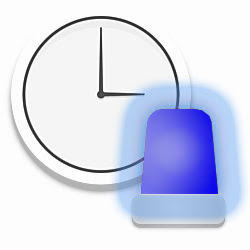 Over the last decade Flextel has fine tuned its service to support emergency response applications and other mission critical organisations requiring urgent team call-out. Of note, are our powerful call-blasting and text-blasting features. These, plus other in-built call and text distribution services, already support various rapid response teams, including:
Callout Teams within a number of NHS trusts
Members of the National Association of Blood Bikes
Doctors on Call
Mountain Rescue Teams
All of these services are backed-up by powerful call and text logging, via an administration account. This means that post incident analysis is immediately available.
Throughout 2020 we continued to enhance our quality and reliable service, with a wide range of effective tools tailored to our established user base. We implemented a number of subtle but important tweaks to our control systems, as a result of feedback from our key users working in the mission critical application area.
Features to help you deploy effective Home Working
We also updated all our Smartphone Apps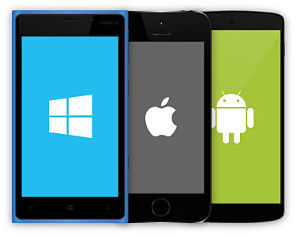 and made them even faster and continue to add many handy features. Using our Apps, your mobile can be used as your remote office and you can present your main office number, even if it's not provided by Flextel.
---
Wishing you all a Happy and Prosperous New Year
from all the Team at Flextel
---
Will Goodall
Chairman and Flextel Founder
Sandbach
Cheshire ...from home